Lingo Plaza is a Californian startup that was looking to teach Spanish to children whose mother tongue is english with an MVP (minimum viable product), that would allow them to offer online classes. Faced with this need, they sought a design agency to develop the name and branding focused on innovation and in reflecting their own personality in the brand.
In the search they found Tuatara Boutique Agency to create the branding and naming. Together started to plan, schedule, design and develop an MVP for the educational industry. Lingo plaza requested that the activities, environment and design must be presented as a video game to keep the attention and ease the learning of students.
Likewise, customized functionalities were developed in the MVP using Unity engine, which allows remote interaction with the students, generating satisfaction in them and their parents.
Learn about this Tuatara success story with one of the top 100 startups in Latin America.👇
Tuatara: Design agency to create an MVP
In Tuatara, as a design agency, the first thing is always to understand the path we are going to work together and where we want to go. For this reason, for the creation of the MVP we started conversations with the client to determine the objectives they wanted to pursue and the possibilities that existed at the time of generating the idea and undertaking.
We started by defining the business idea and the target market. Once this was defined, we studied the competition and began to develop the Naming, Branding and MVP to teach Spanish in an interactive way, in a virtual environment, to children of different ages.
"We never lost sight of our value proposition:
It helps children to speak Spanish fluently, using creativity and fun".
How to go from an idea to an MVP and get an investment round?
.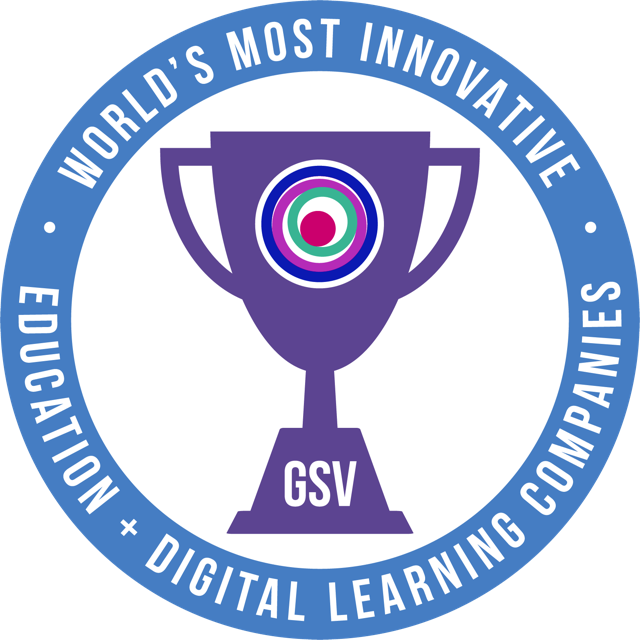 This is what we achieved with this Branding and Naming project that ended with an educational MVP to learn Spanish. How did we do it? Tuatara guided the startup to materialize a business idea and obtained tangible results in digital ecosystems.
Although ideas are very important and decisive, they must go hand in hand with the efforts of a team that manages to align itself with the vision of the startup in order to materialize them.
It is clear that all entrepreneurs have an idea, but they need to develop an MVP to validate their business model and be able to get enough investors to scale the project.
Thus, thanks to the mutualist understanding between Tuatara and the startup, it was possible to create an innovative Naming-Branding process and an MVP that allowed to create value for users and enough traction (sales) to attract investors.
What was our design agency's strategy?
Tuatara, as a design agency, achieved standardization of processes, where we go step by step with our clients to have a result based on reason and not just on subjectivities.
For the creation of the MVP, we started by generating a name (Naming) and a brand (Branding) that would represent the startup and its target audience, so that its performance would be optimal in digital ecosystems and allow for easy future expansion.
Each Branding and Naming process starts from the understanding of the value proposition and inquires into what it seeks to represent from the language that communicates the brand (Naming) and initial graphic lines are sketched (Visual identity) of the startup.
Tuatara- Naming agency for startups
Once we understood with whom, how and where this MVP was going to take place, we moved on to the Naming stage, which aims to define a name that represents the whole idea.
The name and image of the brand is the ZMOT (the zero moment of truth), under which the parents began to build their perception of the brand and what it represents (quality, kindness, safety, etc.).
In the first phase, understanding the needs expressed by the client and according to the initial brief. three naming proposals were presented.
Each of these proposals contemplated the following variables: legibility, sonority, memorable, context, multicultural and typographic extension.
Defining the Naming of a startup
This process of Tuatara, as a naming agency, ended with the choice of one of the 3 proposals to continue with the visual identity of the brand.
In this case, the naming of Lingo Plaza was chosen for its characteristics and possibilities, which allows a potent visual landing. It was perceived as a place of interaction and exchange and a term known in both Spanish and English communities with the same meaning.
We follow the following aspects:
1. Legibility / Readability: It has high legibility and fast reading.
2. Sonority: Being composed of two syllables, it denotes an easy sonorous pronunciation.
3. Memorable: It is a well-known word but has lost its contemporaneity, which allows us to redefine it.
Context: It refers to a place of exchange, it is necessary to work on positioning it under the concept of an idiomatic plaza.
5. Multicultural: it is written and read the same in English and Spanish, this removes a language barrier in the brand communication.6. Typographic extension: The typographic extension of characters in two syllables is ideal for a relevant and quick comprehension.
Tuatara – Branding agency for startups
Tuatara, as a branding agency, we seek to define the graphic representation of a whole idea and this can take different approaches, but it is essential to know that the brand will always need constant work for its positioning.
In the branding process, Tuatara Boutique Agency presented 3 proposals under which a feedback and improvement procedure was carried out. The client finally chose proposal #1: I repeat and learn.
Brand character design for the MVP
Repito' is a character that, in addition to ensuring the correct use of Spanish, is a virtual companion that go along with us throughout our learning process.
It often happens that when we are speaking a new language, our tongue gets tangled, doesn't it? Well, this time we focus on speech and pronunciation so that it doesn't happen again. We created a character who knows it all in Spanish.
Additionally, several characters were created to be part of the MVP, who are always ready for action and full of energy to any adventure.
You may ask, how were all these characters born? The reality is that an image speaks for itself, in this case the talent and disposition towards the Plaza project was evident.
These characters needed a place to represent them, so we created Lingo Plaza from scratch with sketches and then turned them into eye-pleasing designs.
You may also be interested in: Case study: Puntored website design and development by digital marketing agency
Lingo Plaza Brand Manual
The brand manual sets out the basic guidelines for managing the visual identity of the Plaza brand. Through its consistent application we can achieve a clear, coherent and memorable diffusion of the brand.
For the development of different applications and uses, the standards set forth in this document should be carefully followed.
Icon: Representation of a mouth as a symbol of speech and pronunciation.
Typography: Strong and eye-catching writing. Messy, relaxed and fun.
Color: Red, pink, white and burgundy.
Startup MVP development
In order to improve digital assets, in Tuatara, as a web design agency, we have developed a methodology applied to more than 50 clients from different industries, which we call "Design Sprint".
This methodology adopted from Google processes and landed to agencies, aims to generate a common language between the client and our team, regarding what is expected from the MVP. If you want to learn more about the stages of the Design Sprint, click here.
We also worked on the UI/UX design through the Design Sprint and moved on to the MVP development stage. We developed some functionalities that allowed remote interactions with students, such as the calendar, mini-games and others.
The technologies used for development were the following:
Development environment:
Programming languages:
Methodologies and models implemented in development:
Database:
Protocols:
REST: Development of REST web services.
If you have children or friends who want to learn Spanish, we invite you to get to know Plaza's methodology. Learn the language while playing here.
Tuatara – Design agency for startups
At Tuatara Boutique Agency, we work with startups to generate creative processes from a rational basis, research and audience recognition, in order to achieve desired results.
Under this process, we have worked with more than 40 brands from Singapore to California, helping entrepreneurs and business people to represent their ideas under a solid Branding and Naming concept and MVP development.
If you want to start a creative process with Tuatara, schedule an appointment and start now with the digital transformation of your startup. Get an assessment, here.